Question: How do I manage the Health and Safety in my business?

Answer: Don't kill anyone!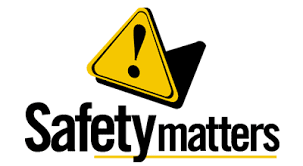 We all know that Health and Safety requirements are a big part of doing business in NZ. Many businesses have spent a lot of time and money developing procedures and processes to manage the risks involved in their business. Despite this, the number of fatal deaths in agricultural activities is not reducing. Worksafe believe that more businesses need to focus on what is causing the catastrophic accidents that are killing our people.
Recently Martin and Trudi attended an Agri Summit in Napier. Over two days there were a number of really interesting speakers. Worksafe NZ was one of the presenters and given the concern we often hear from our clients about this aspect of their businesses we thought it would be opportune to pass on some of the messages we got out of their presentation.
Worksafe say that the two most common cause of all fatalities are Vehicle accidents (quad bikes, tractors, bulldozers, etc.) and falls from heights (ladders, etc.). Agriculture has by far the worst record when it comes to vehicle accidents than any other sector and the numbers are not reducing.
The people most likely to be killed in agriculture have the following criteria:
They will be aged 65 and over – this age of worker is by far the predominant age for agricultural accidents
The accident will happen between either 8am and 9am or between 5pm and 7pm
Dairy farmers are the most common types of agricultural activities to be represented in the statistics.
So, what can be done to avoid a serious injury or death in our agricultural workplaces? Every farmer or orchard owner needs to think about what is the worst thing that could happen in their workplace that would lead to a death or serious injury. We all know that Quad bikes are a major cause of these serious incidents so let's use that as an example. This is a top down approach – so the most effort should be focussed on point one and then move down the list
The first thing to consider is elimination – can you eliminate the use of quad bikes in your business? Land Corp has just gone through a process looking at the quad bike use on their farms. In many cases, they decided that a quad bike was not actually an appropriate tool for a particular task so they eliminated their use where appropriate.
If the use cannot be eliminated – can it be substituted? Would a side-by-side be a better option? Could drones be used in more dangerous places?
Can engineering controls be used to reduce the risk? I'm no engineer but maybe there are ways to make the quad bikes safer or to allow their use to be limited in areas where there is a higher risk of danger.
Next comes administrative controls. This is the policies and procedures manuals – if we can't eliminate or substitute the risk, then we need to make sure the policies are clear about how the quad bike is used.
Personal Protective Equipment (PPE) should be used to mitigate any remaining risks.
Worksafe make the point that if every business in New Zealand actively managed and reduced the amount of quad bike usage, there would be a huge reduction in the number of deaths in NZ agriculture.
Traditionally businesses have focused their H&S attention on events that have a high probability of happening but with low consequences (e.g. a rolled ankle). Worksafe would like the area of focus to shift to events that are of low probability but have high consequences (e.g. death)
By placing more emphasis on the possible catastrophic events in your business, the number of fatal accidents will be reduced over time.
We all know however, that no matter how good our controls are, it all comes down to how we carry out those day-to-day activities. If we as business owners only pay lip service to the H&S policies, how can we expect our staff to take H&S seriously.
80% of all injuries happen when one of the two scenarios following is present:
While carrying out a regular but potentially hazardous task and a key rule or control is broken,
While carrying out a regular task (potentially hazardous or not) and some condition changed and this was not noticed or acted upon.
Your whole team must be able to understand and appreciate the rules and controls that you put in place in your business. If there is no understanding, there will be no compliance. Communication is the key followed closely by the business owner's actions.