Trudi Ballantyne Awarded Prestigious Fellowship Award by Charted Accountants Australia & New Zealand
Monday, 07 March 2016
Our very own Trudi Ballantyne has been awarded the prestigious Fellowship Award by the Chartered Accountants governing body.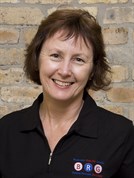 The award recognises outstanding achievements to accountancy locally, nationally, or internationally, as well as services to community and business. 
CA ANZ New Zealand Country head Kirsten Patterson explains that the fellowship is "very prestigious".
"[The awards] recognise members who are role models for the trusted leadership in business and finance that underpins being a member of CA ANZ."
She says the fellowship is especially powerful because "it is conferred by fellow members".
Trudi played a key role in the Kiwifruit PSA crisis, helping vine growers navigate tax and accounting issues.
Congratulations Trudi from all the staff at BRG!